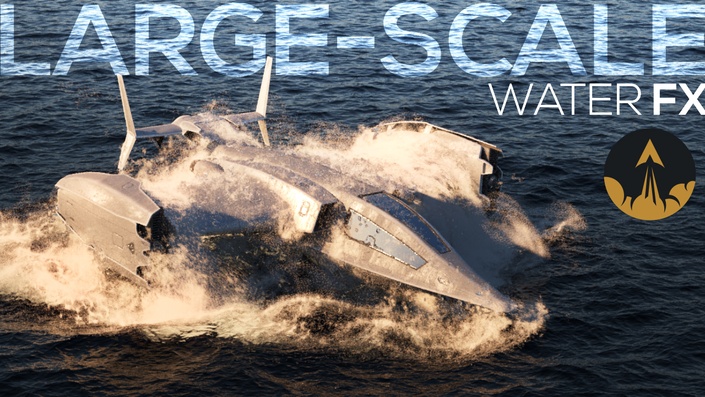 Phoenix FD Advanced Large-Scale Water FX Course by RedefineFX
Master Massive Water FX Simulations & Take Your VFX Work to New Heights with $50 OFF For a Limited Time (Expires in 7 Days)
Watch Trailer
OFFICIALLY RECOGNIZED BY CREATORS OF PHOENIX FD
Chaos Group is giving away ONE annual Phoenix FD 4 Commercial License to one of you who enroll in this course. The person will be selected at random & notified by end of Launch Week!
OUR TRAINING HAS BEEN FEATURED BY

Redefine your skillset, revamp your reel, attract premium clients & command higher rates

YOU WILL LEARN HOW TO:

Create large water simulations from ship wakes to rivers & waterfalls
Add realistic splash, foam, & mist and learn how to control them
Extend your base water sim seamlessly into an infinite ocean
Discover new features in Phoenix FD 4
Optimize and speed up your simulations & rendering
Add Wet-maps to make objects appear wet when water touches them (e.g. beach sand)
Use V-ray sun for realistic daylight lighting
Setup a nice ocean water shader which gets darker with depth, including underwater terrain (see Seaplane example below)
THIS COURSE IS COMPATIBLE WITH PHOENIX FD 3 & 4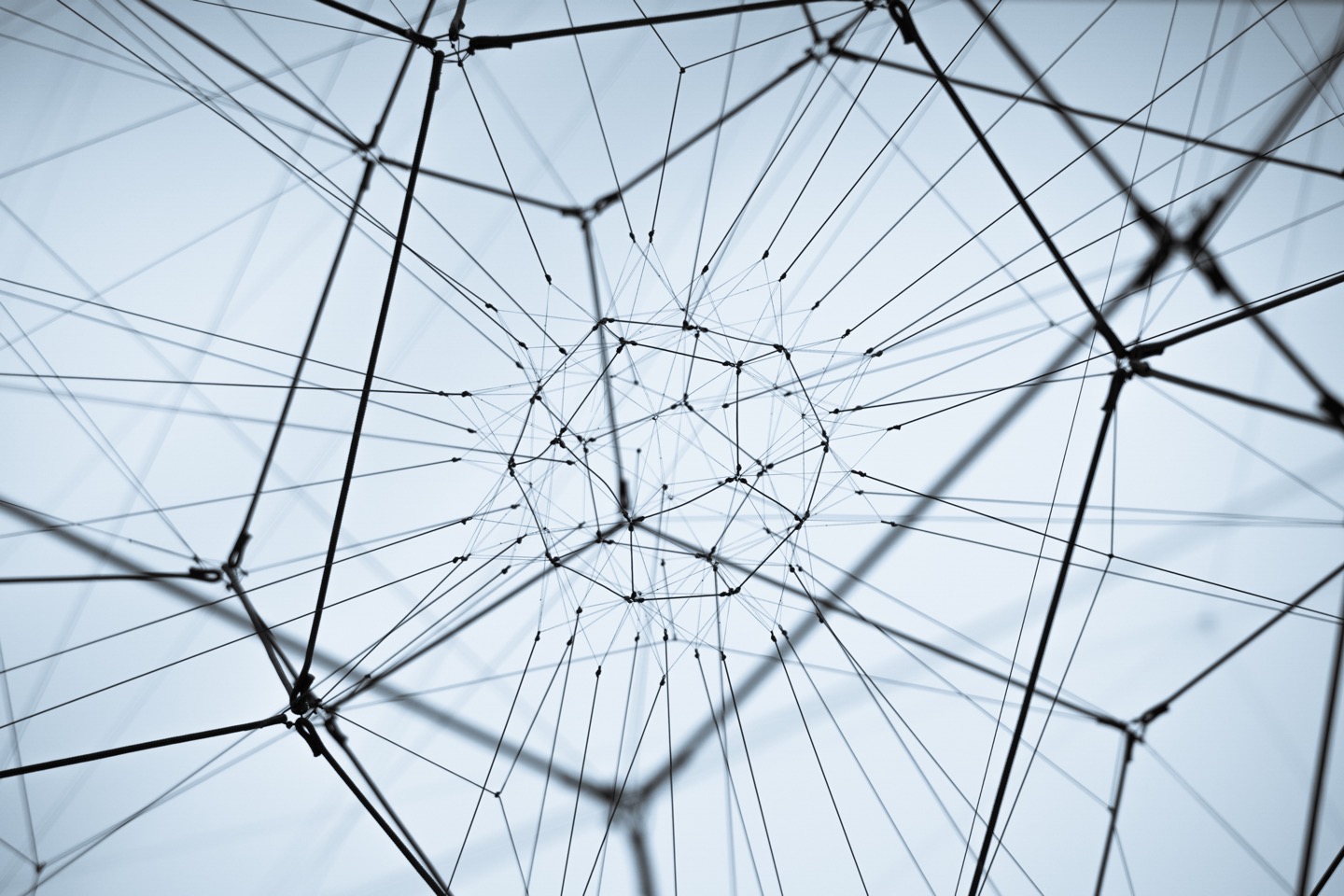 "RedefineFX is doing an absolutely outstanding job teaching all aspects of Phoenix FD"
- Svetlin Nikolov, Lead Phoenix FD Developer, Chaos Group
Your Instructor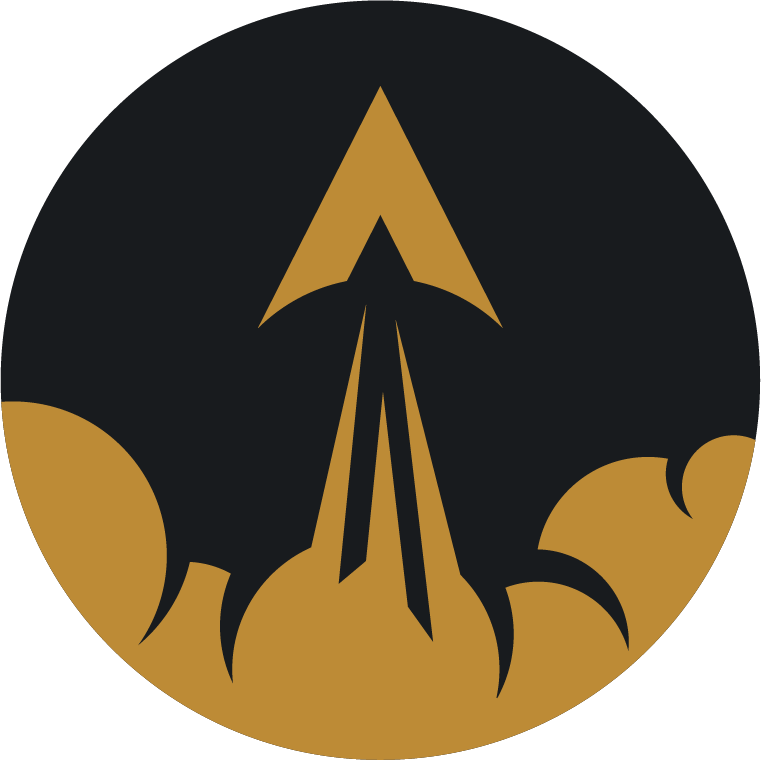 Jesse Pitela is currently the only officially licensed Phoenix FD Instructor in the world, a Los Angeles-based CGI studio owner & award-winning VFX artist with over a decade of CG experience. His work has been showcased by every major computer-graphics website in the world, including CGSociety, Autodesk and Chaos Group. He has extensive experience working with established VFX studios such as Resistance VFX, Chariotdrive & Riotmaker & his studio has created visuals for global clients such as Cristiano Ronaldo's ROC, Western Digital, Shutterstock, Snapchat and many others.
Gain complete confidence in setting up your own unique water FX shots
FX SHOTS WE WILL BUILD INCLUDE: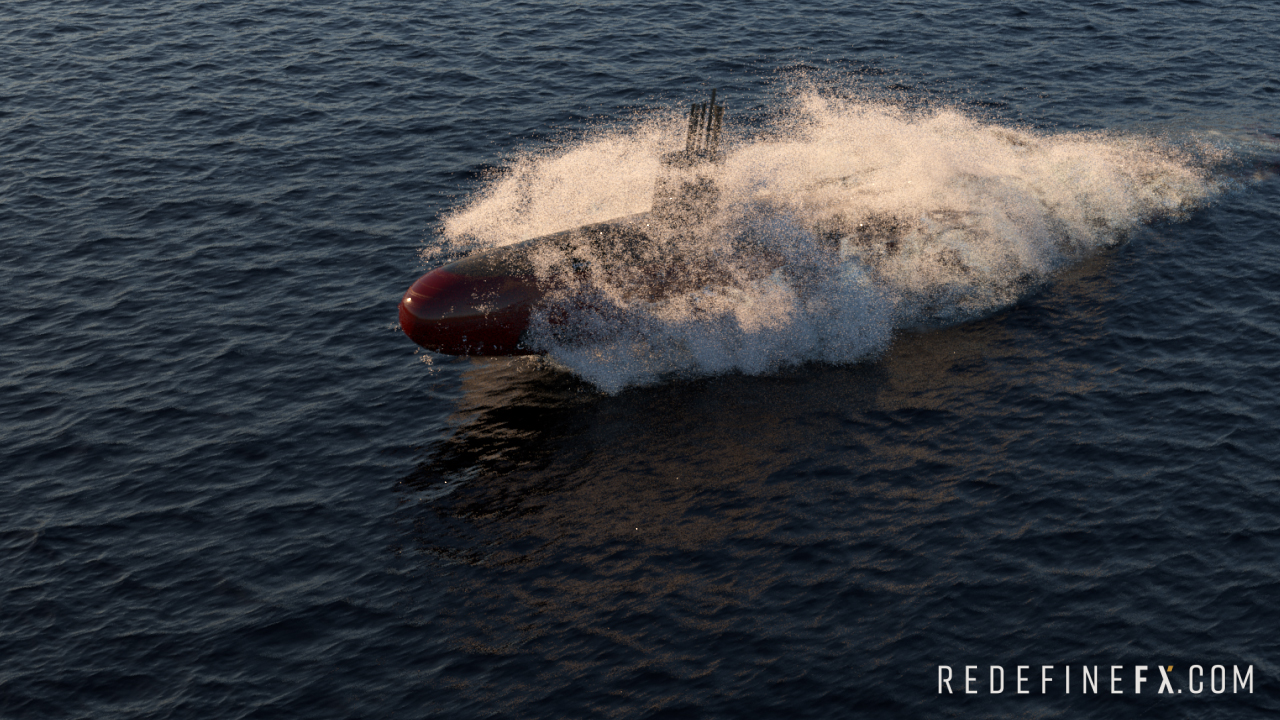 Submarine breach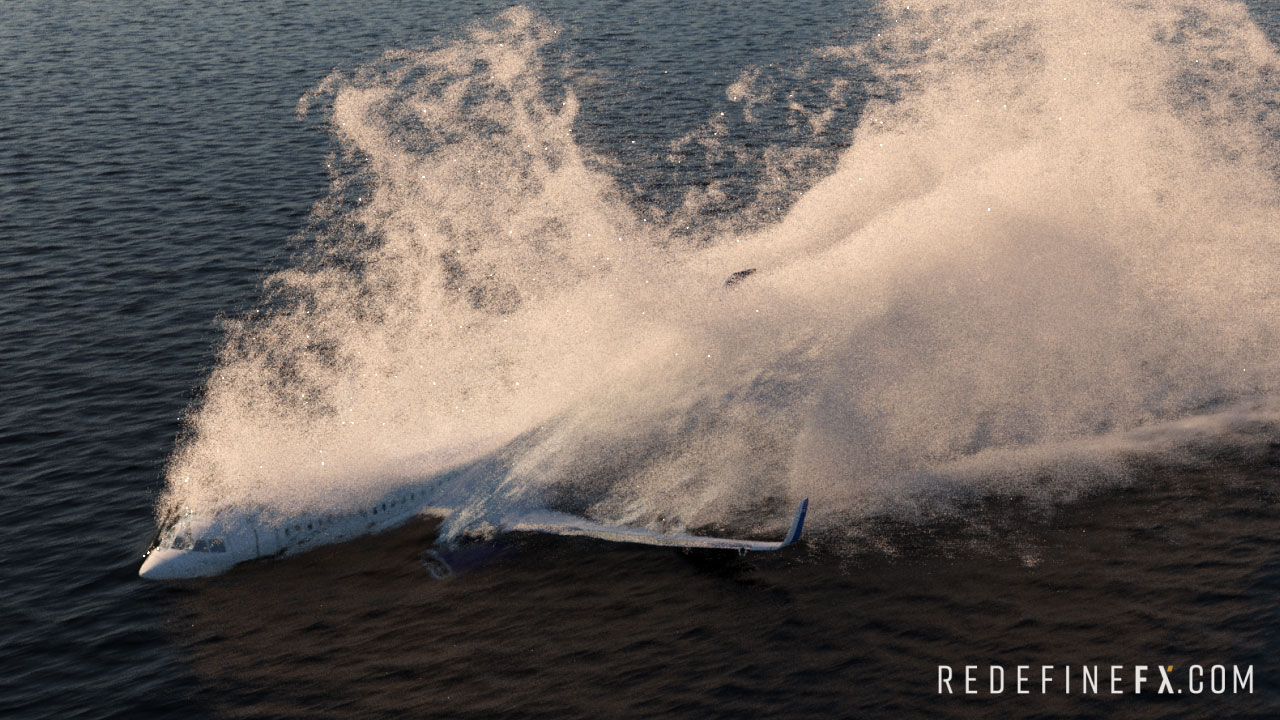 Emergency Water Landing (Inspired by Sully)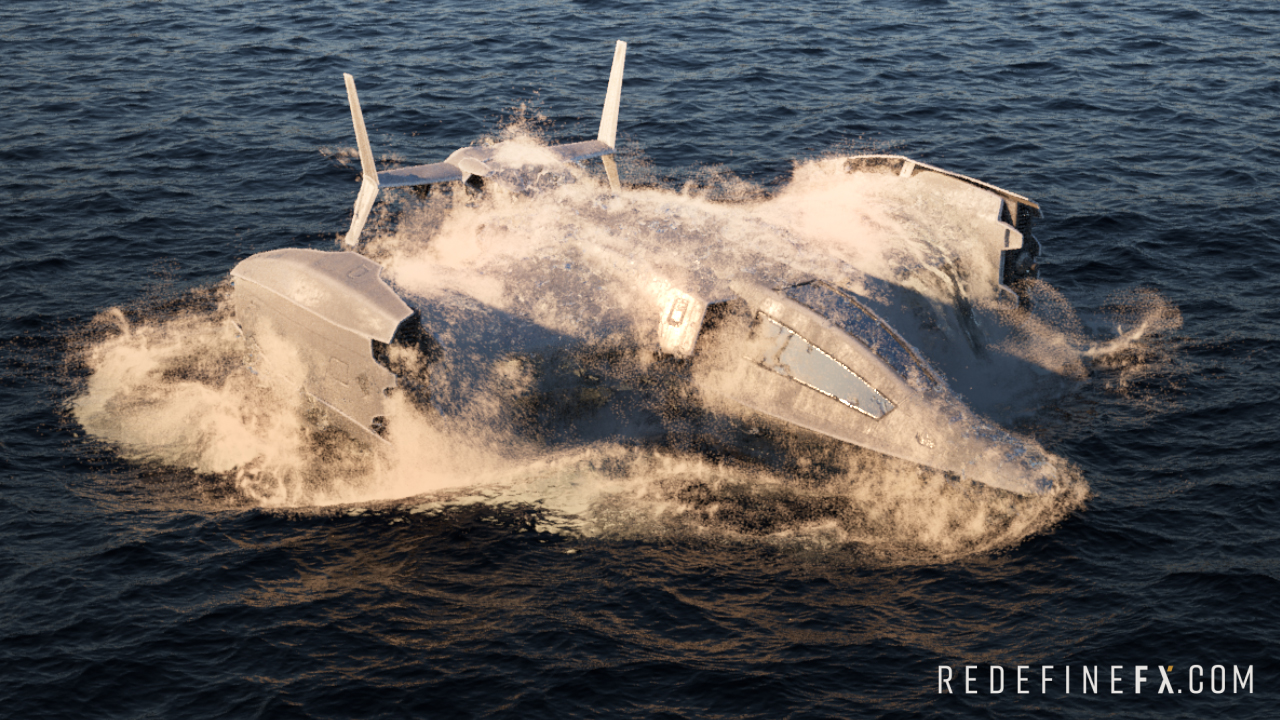 Large starship rising from ocean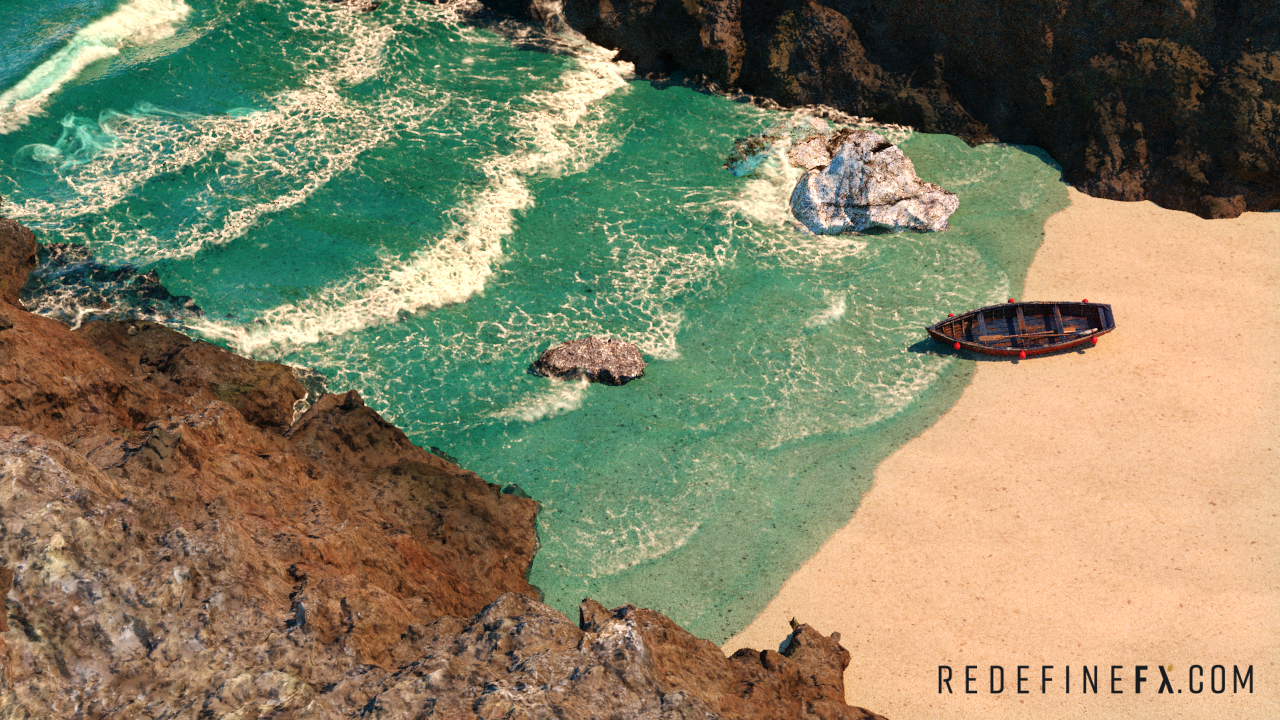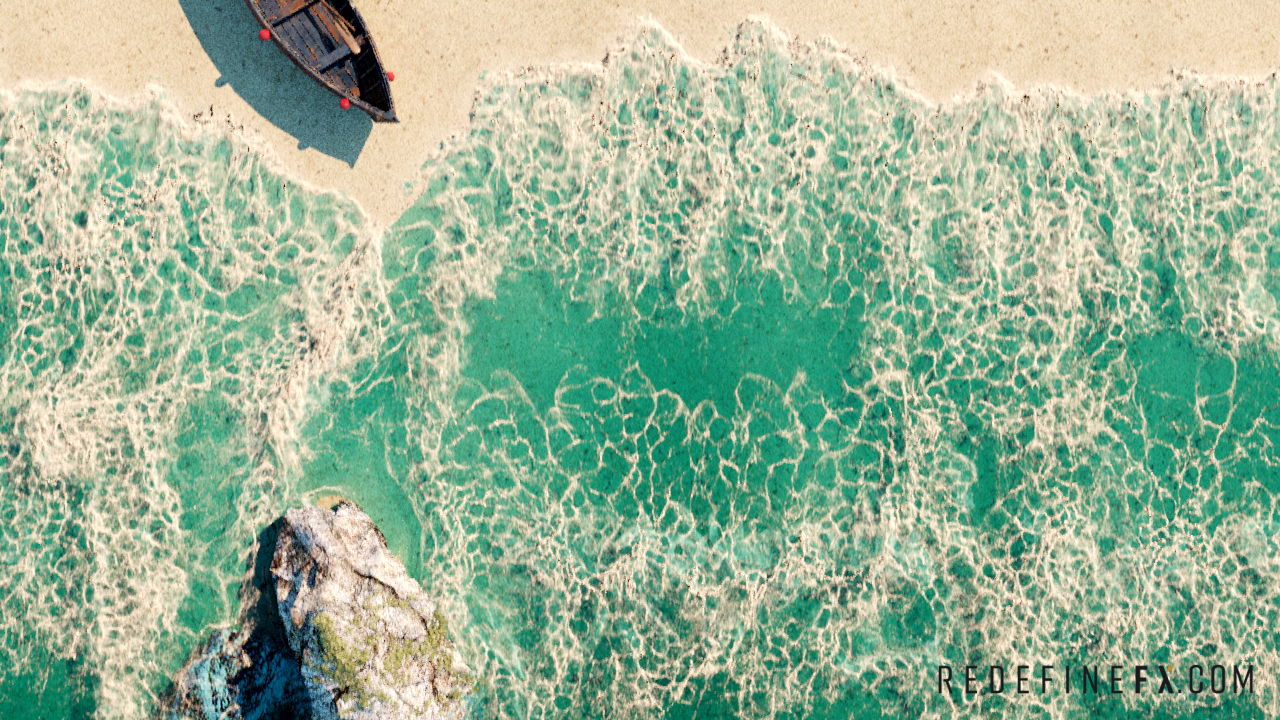 Complete beach setup with sand wetting & procedurally created waves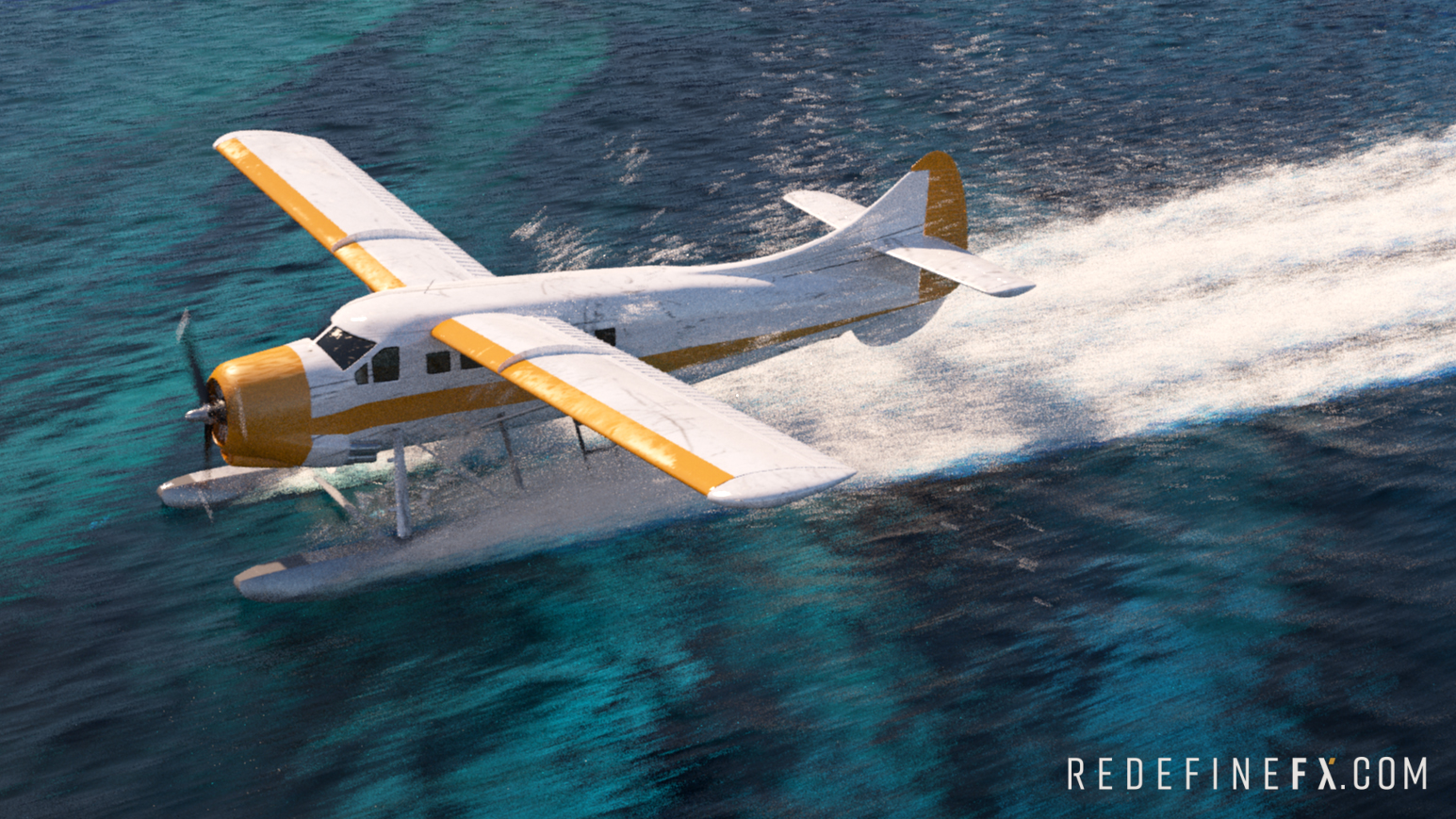 Seaplane landing with underwater terrain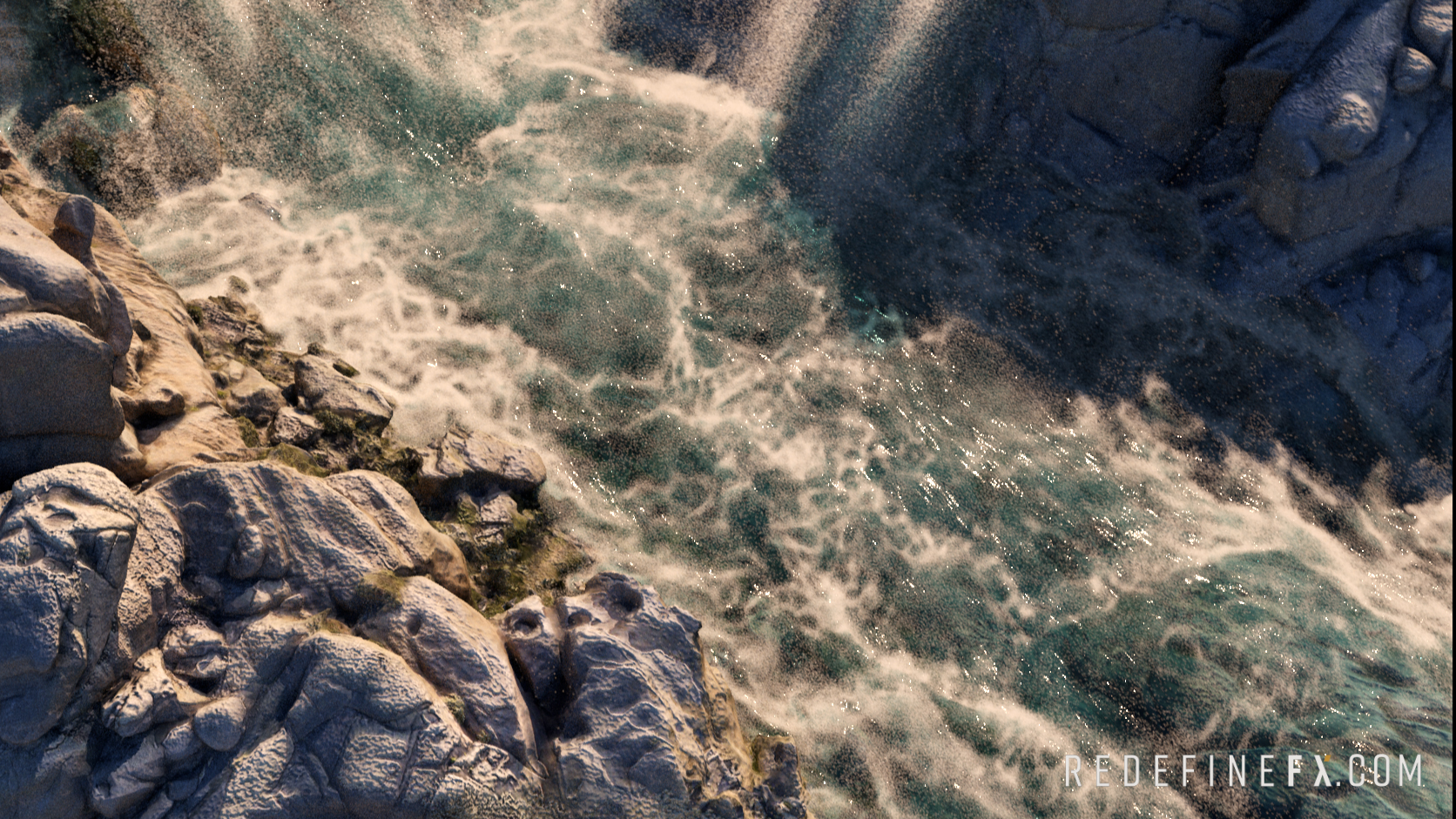 Mountain river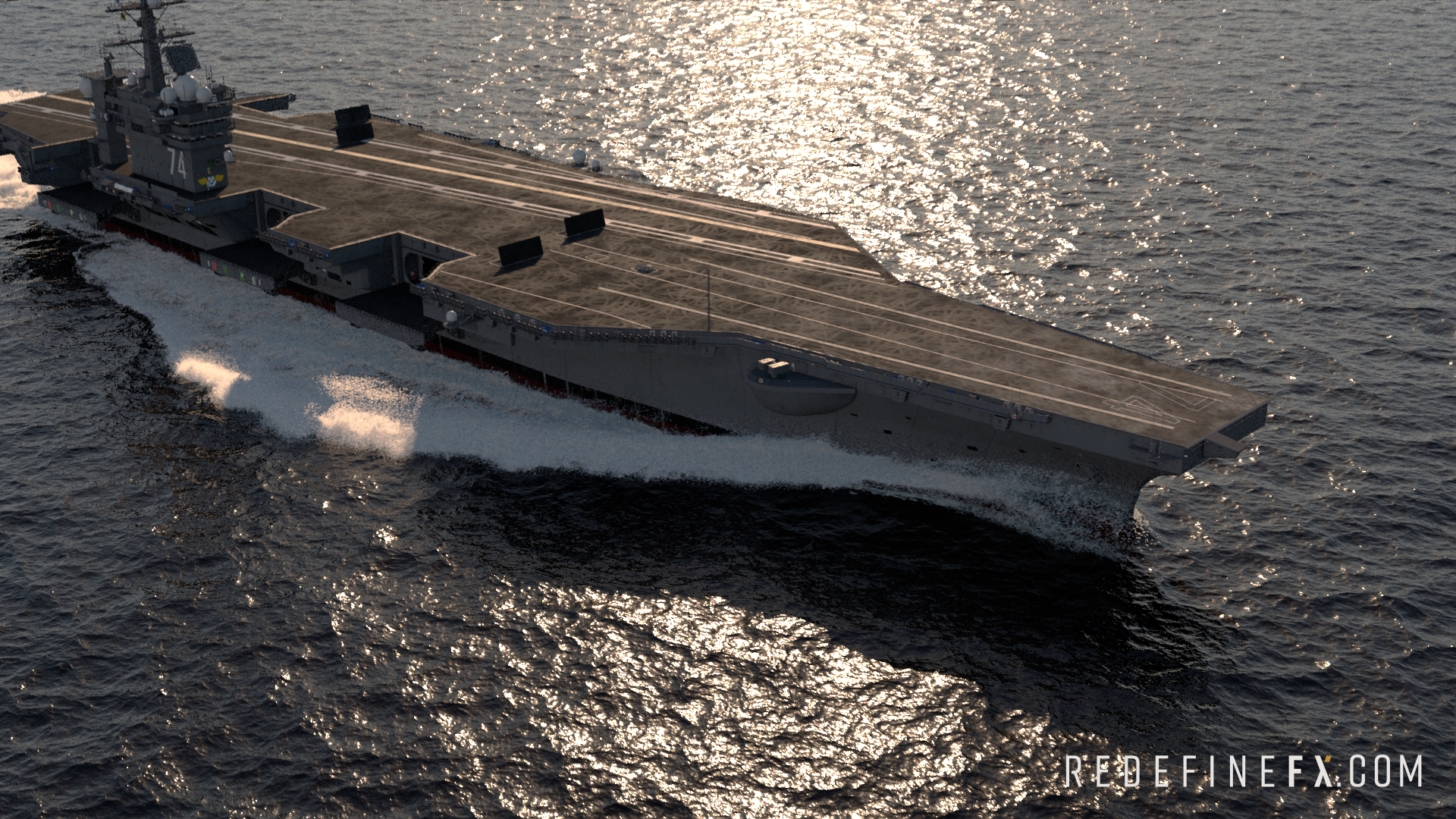 Aircraft carrier ship wake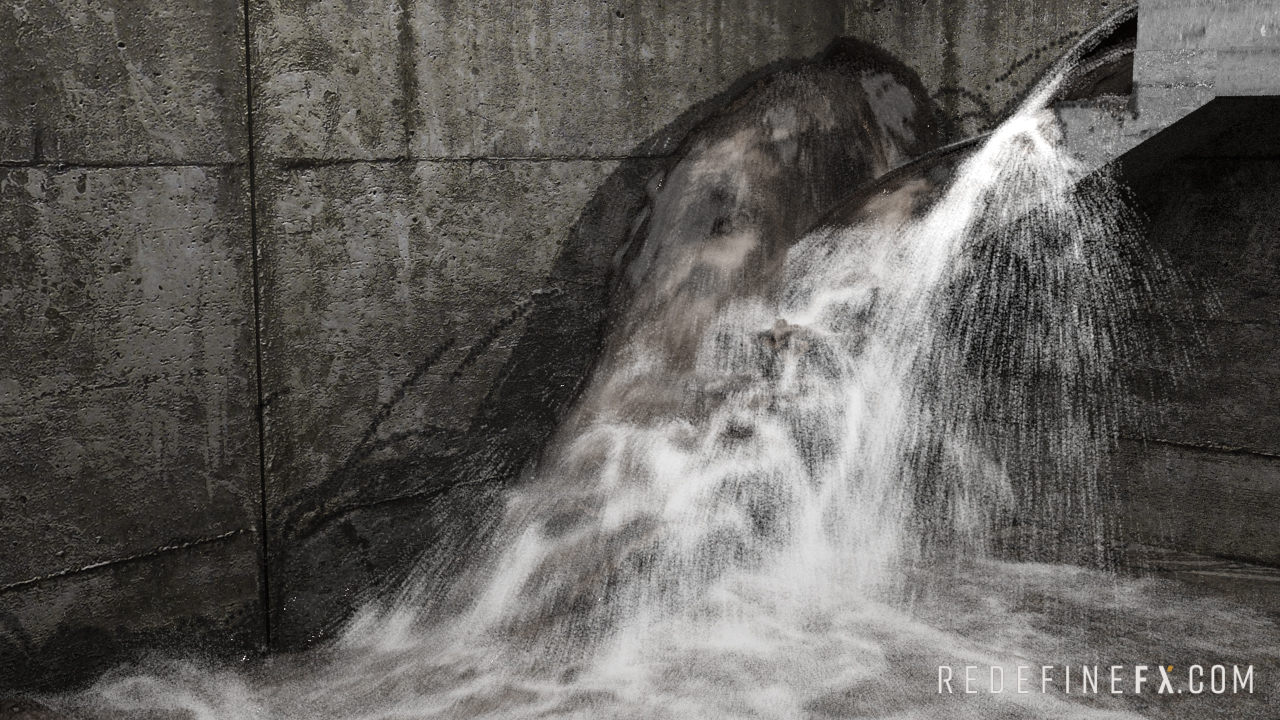 Mid-scale basement flood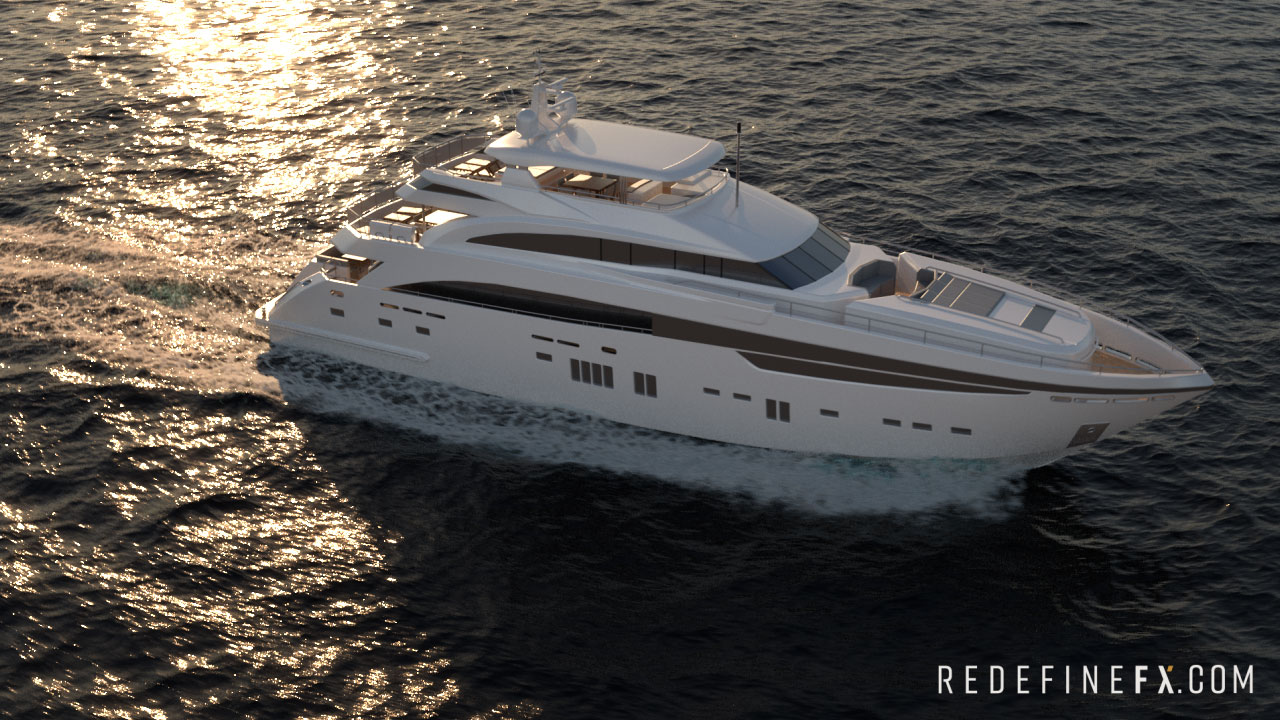 Luxury yacht ship wake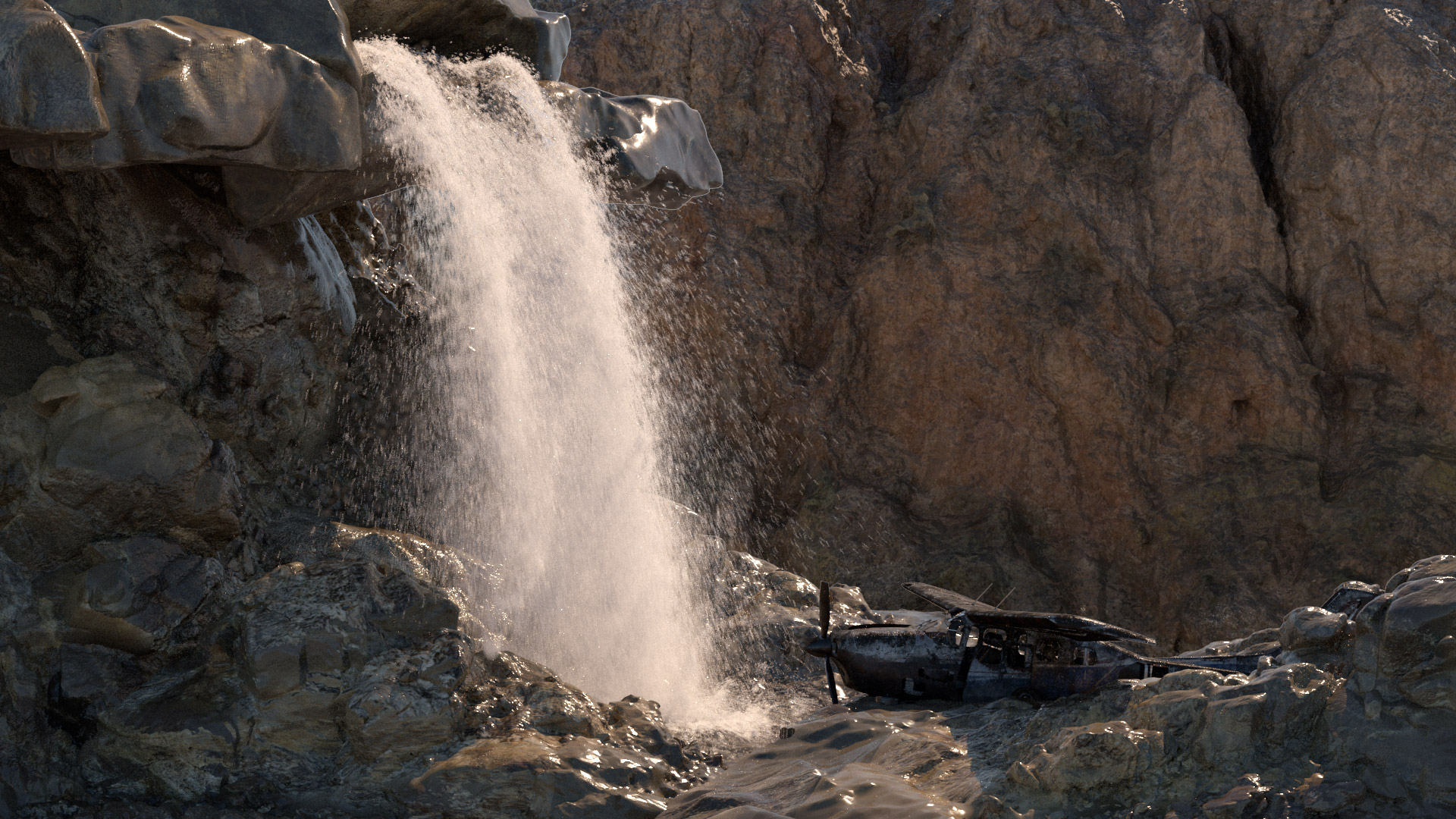 65-foot waterfall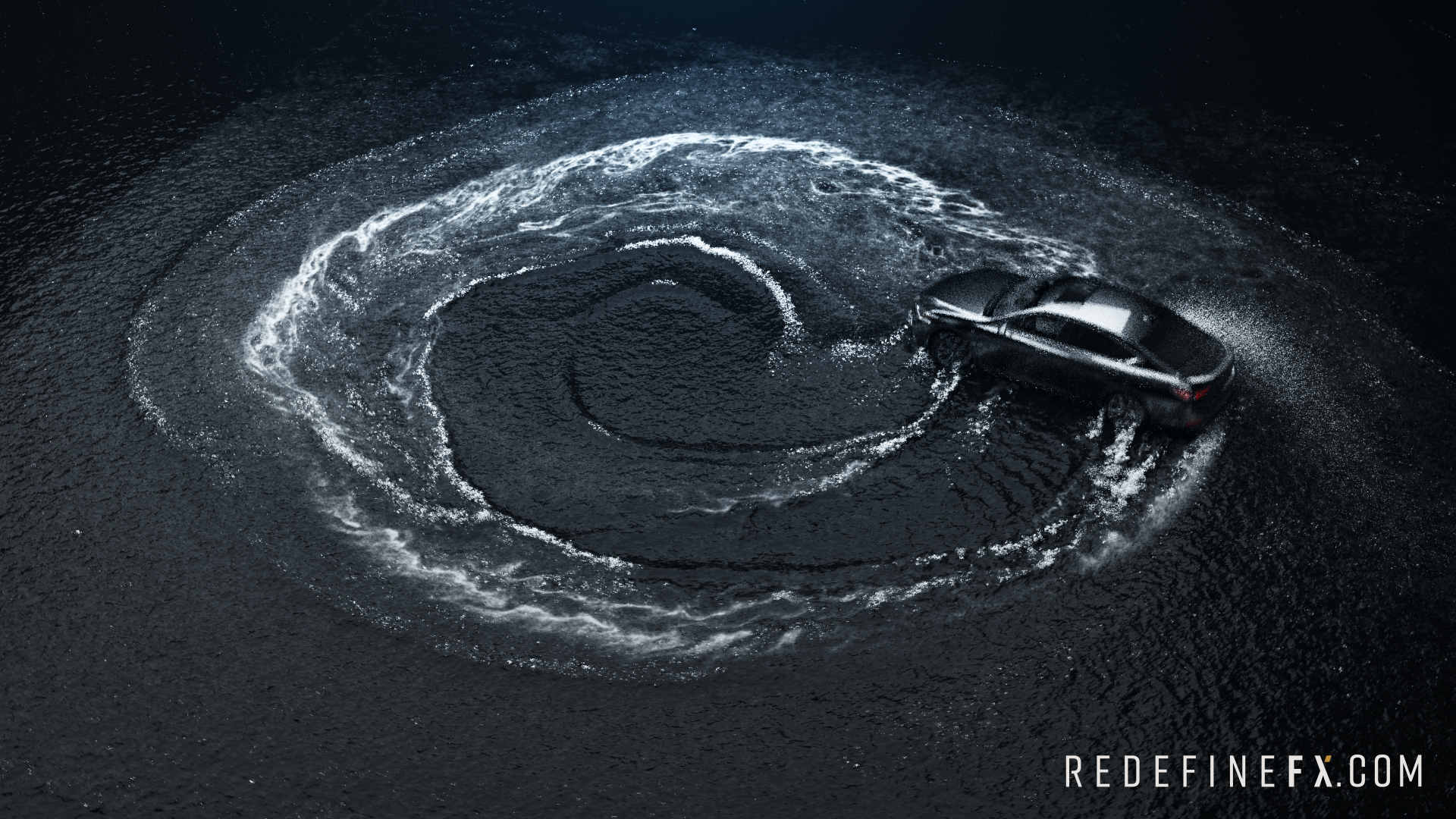 Tokyo Water Drift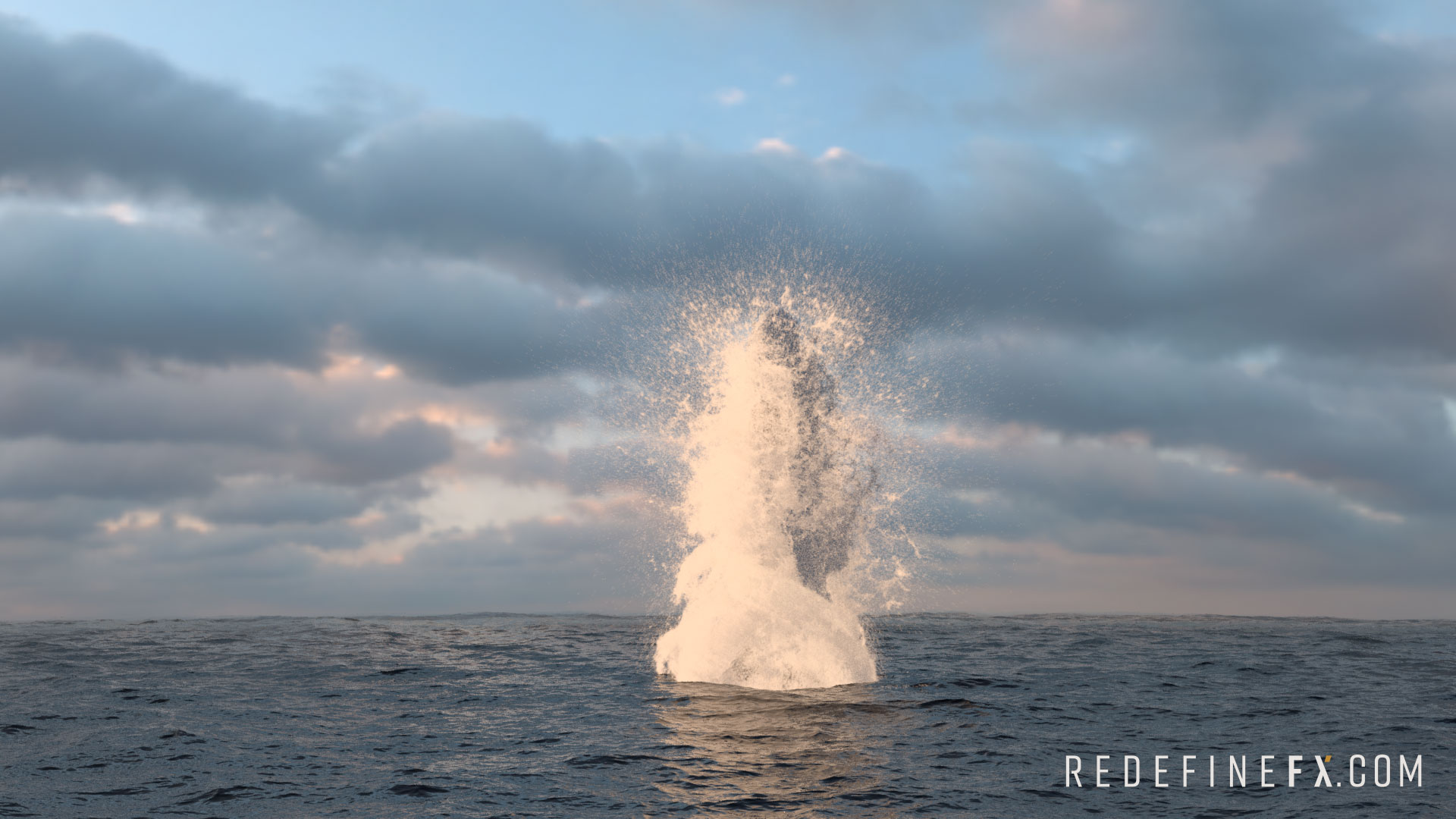 Ballistic Missile Launch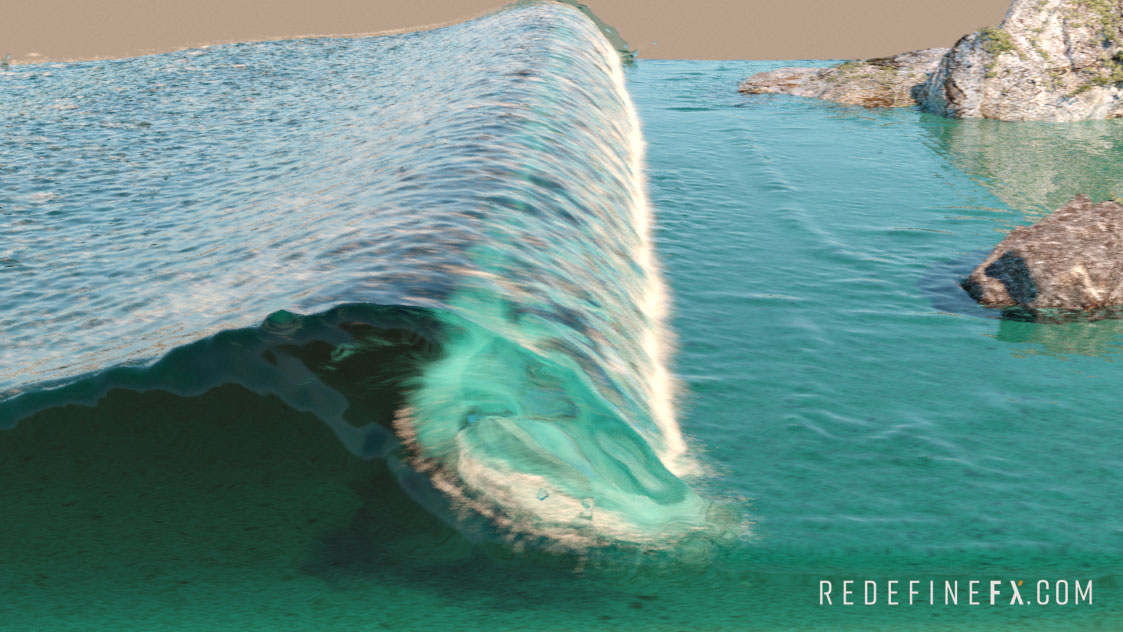 Singular rolling wave setup with an air tunnel inside of it! (if you find that to be as exciting as I do, this course if most definitely for you)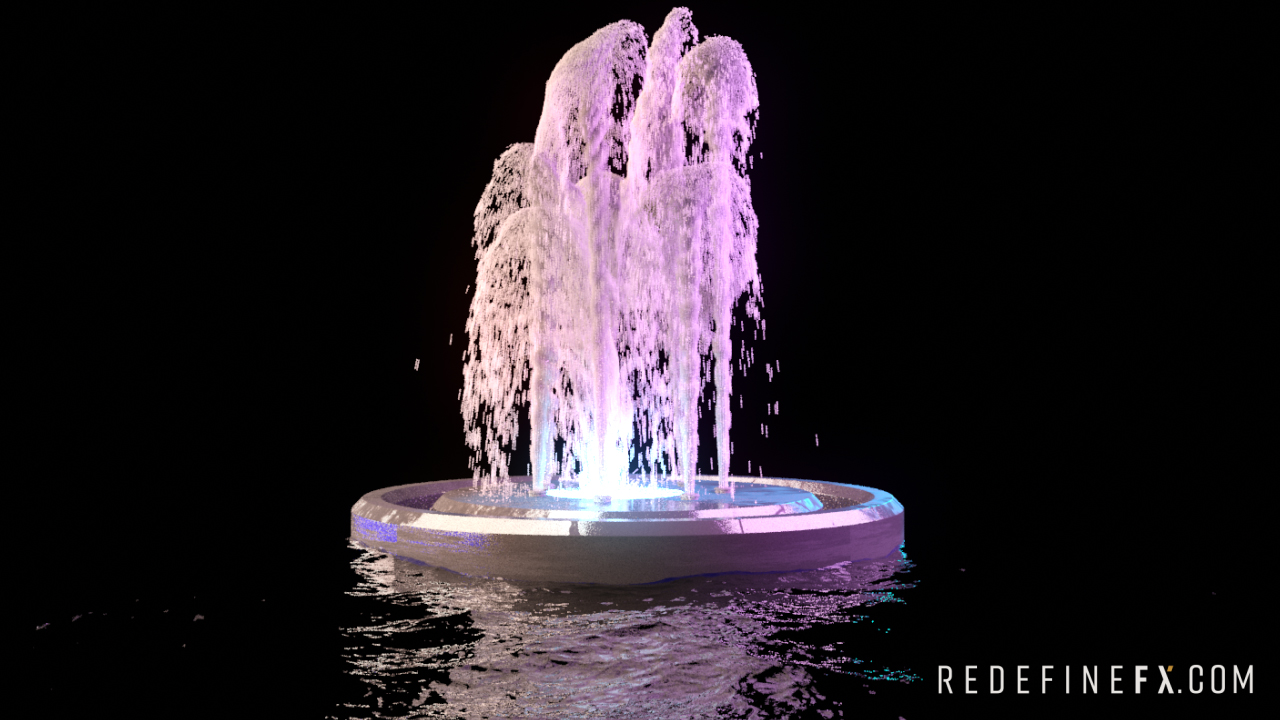 Large scale fountains (perfect for Archviz)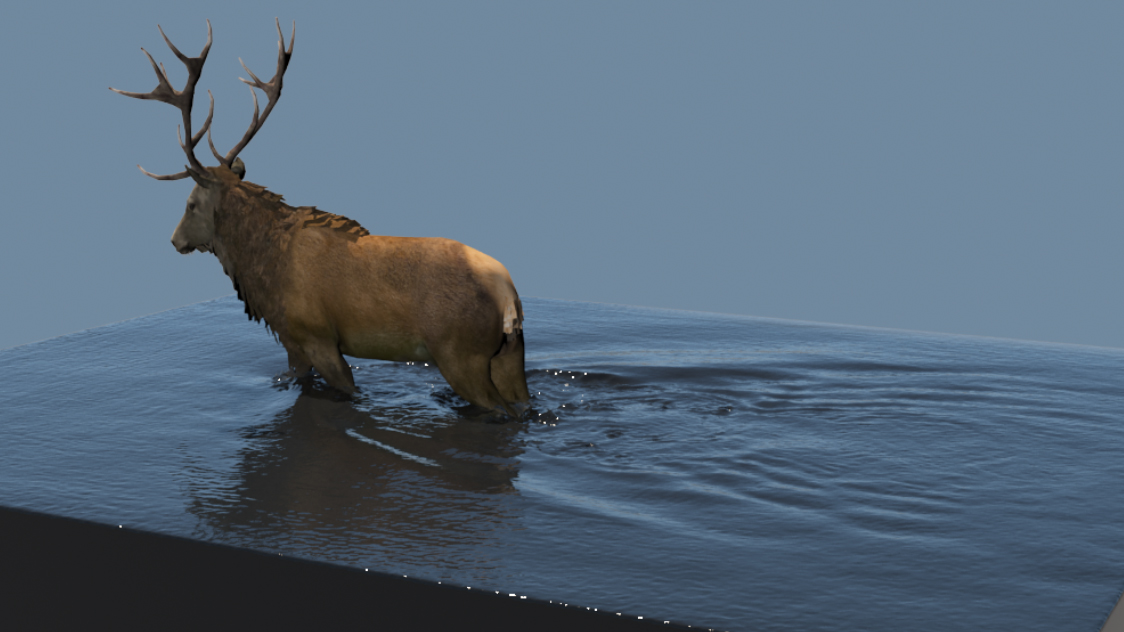 Small scale simulation of stag walking through water, with realistic ripples & small waves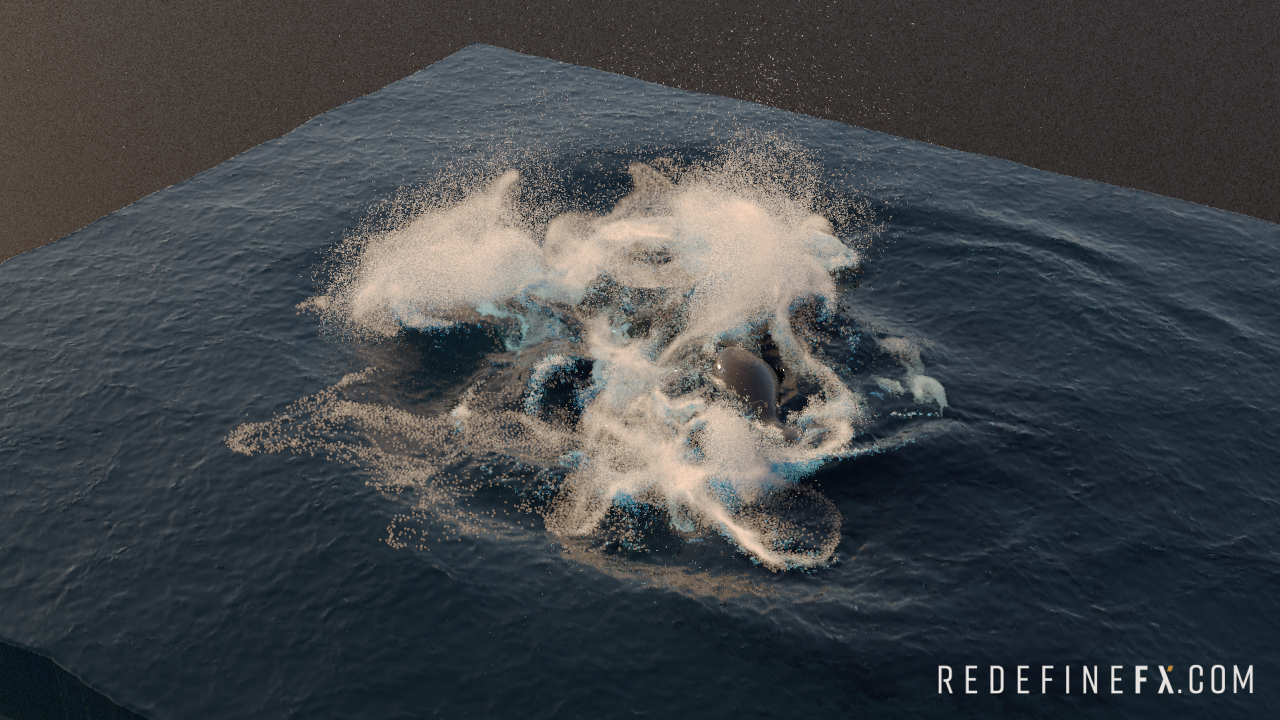 Person falling into water
I made the course I wish had existed when I started learning Phoenix FD
It's comprehensive. It's exhaustive. And It's packed with value.
And if I could go back, I would have taken a course like this in a heartbeat, instead of having to spend the last few months figuring out how to do all of these effects through trial and error. Change a setting, run the sim, see how it works, repeat. Over and over, until I learned:
exactly how this plugin works
what each and every setting does & how it influences the simulation
the common rookie mistakes & pitfalls to avoid
how to stop my simulations from taking forever to run
why it's taking days to render instead of hours
why the foam is flickering and/or disappearing
why the ship isn't interacting with the water as expected
the importance of correct scale, correct speed & settings that make sense
That, and countless other hard lessons I had to learn which can drive you crazy very fast if you don't know how to fix them. Luckily, I already put in all that work so YOU can take the shortcut to making these effects FAST.
Concise, to-the-point, with a tangible result at the end
The course follows the same style of teaching you're used to from my tutorials
Nothing like this course currently exists for Phoenix FD

Go from enthusiast to PRO at setting up your own high-quality water simulations. Level up your reel and portfolio, wow your clients with premium visuals & start charging more for your work today. The transformation you will go through as you take the course will give you the tools and confidence to set-up a variety of unique water simulations for your own reel, give you very cool stuff to post on Instagram, wow your friends and take your work to a whole new level.

My singular goal is to give you a shortcut to a tangible outcome
The lessons are as short as I could make them while giving you all the necessary information
Every lesson is professionally edited, all of the fluff and pauses are cut out
This entire course is project-based and each effect we create addresses unique challenges
WHY REDEFINEFX?
RedefineFX is not only a Chaos Group Certified Training Center, we are the first-ever, and currently the only, institution authorized to teach Phoenix FD. We teach over 26,000 students online how to go from beginner to pro at creating high-end visual effects. Our tutorials have been featured by all the major 3D animation websites, including CGPress, CGChannel & Autodesk AREA.

WHY LEARN WATER SIMULATIONS?
Acquiring this unique skillset will put you into an elite group of FX artists, capable of setting up visual effects at this level of complexity and magnitude
Command higher rates for your work
Attract premium clients and studios
Have your work get noticed on social media
Even just a few years ago, large scale water simulations were an aspect of VFX reserved for massive render farms and multi-million dollar budgets, but today even individual artists like us can execute these impressive effects
Elevate your personal brand
Be seen as an artist that is on top of his/her game
End 2019 strong with an updated reel and make 2020 your highest-earning year ever.
WHY PHOENIX FD?
Phoenix FD is the only Fluid Dynamics plugin on the market that allows you to create water simulations with splash and foam ENTIRELY WITHIN 3Ds Max
The reason I LOVE Phoenix is because it handles everything - simulation, splash, foam, meshing, particle rendering, the whole thing. And it works amazingly well with Vray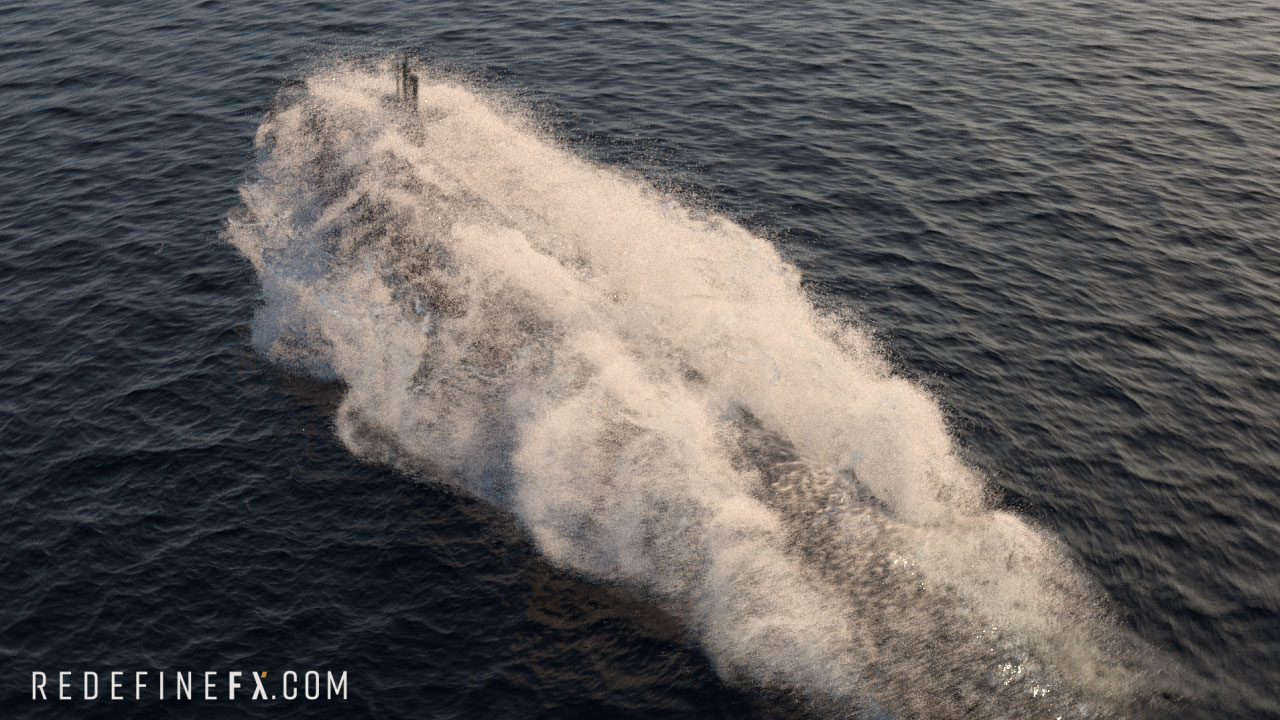 Tens of millions of liquid, splash, mist, and foam particles mixing together, interacting with each other, handled and rendered seamlessly using one powerful tool.
HOW CAN I MAKE MONEY WITH THIS?
There are so many opportunities and so few people that can do this type of work, some examples include:
Music videos

VFX for films and TV shows

Concert visuals

Large-screen tradeshow displays

Documentaries (think Ocean Cleanup, fishing, pollution...)

Luxury product videos (yachts, ships)

Waterproof product animation

The shipping industry (tankers, coastal shipping hubs)

Oil industry (offshore oil rigs, underwater oil visualizations...)

Commercials involving water, such as roofs, basement flood protection, rain guards...)

and much more
The potential return on investment (ROI) of this course is astronomical. For a small investment into your future you'll have the skills to earn thousands of dollars per project.
GET THIS COURSE FOR $50 OFF DURING LAUNCH WEEK (REGULAR PRICE $297). THIS OFFER EXPIRES AT MIDNIGHT ON BLACK FRIDAY NOVEMBER 29TH (IN 7 DAYS)
A QUICK WORD ABOUT THE PROJECT FILES
The scene files (compatible with Max 2016 and higher) for all shown effects are included with the course. I had to exclude the 3D models per their license requirements, but all you have to do is import your own 3D model and hit "Start Simulation" and get a finished effect. If someone were to hire my studio to set up all of the 16+ effects that I've built for this course, I would charge them upwards of $30,000. I was told by an FX artist that I should charge for the project files separately, because he would pay just to get his hands on those. Many people have told me they have used my project files directly on well-paid commercial work, and that it saved them last minute on studio projects. By enrolling in this course, you get instant access to all of these scenes.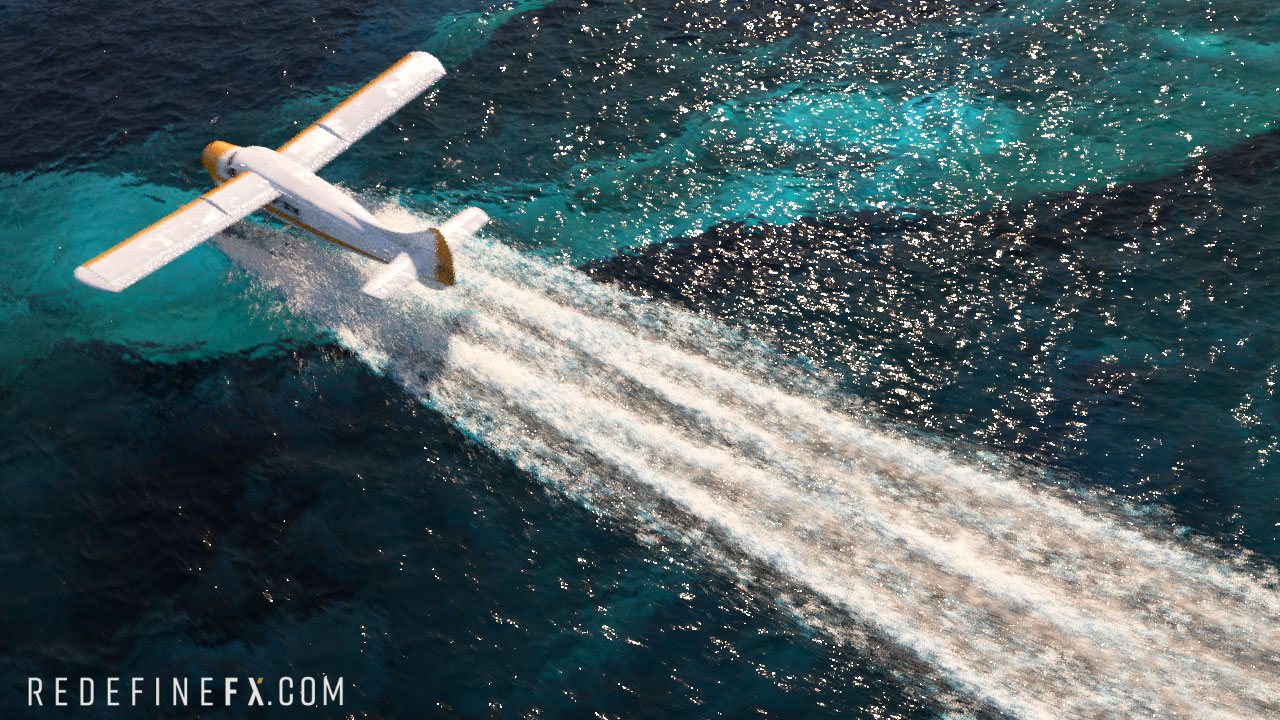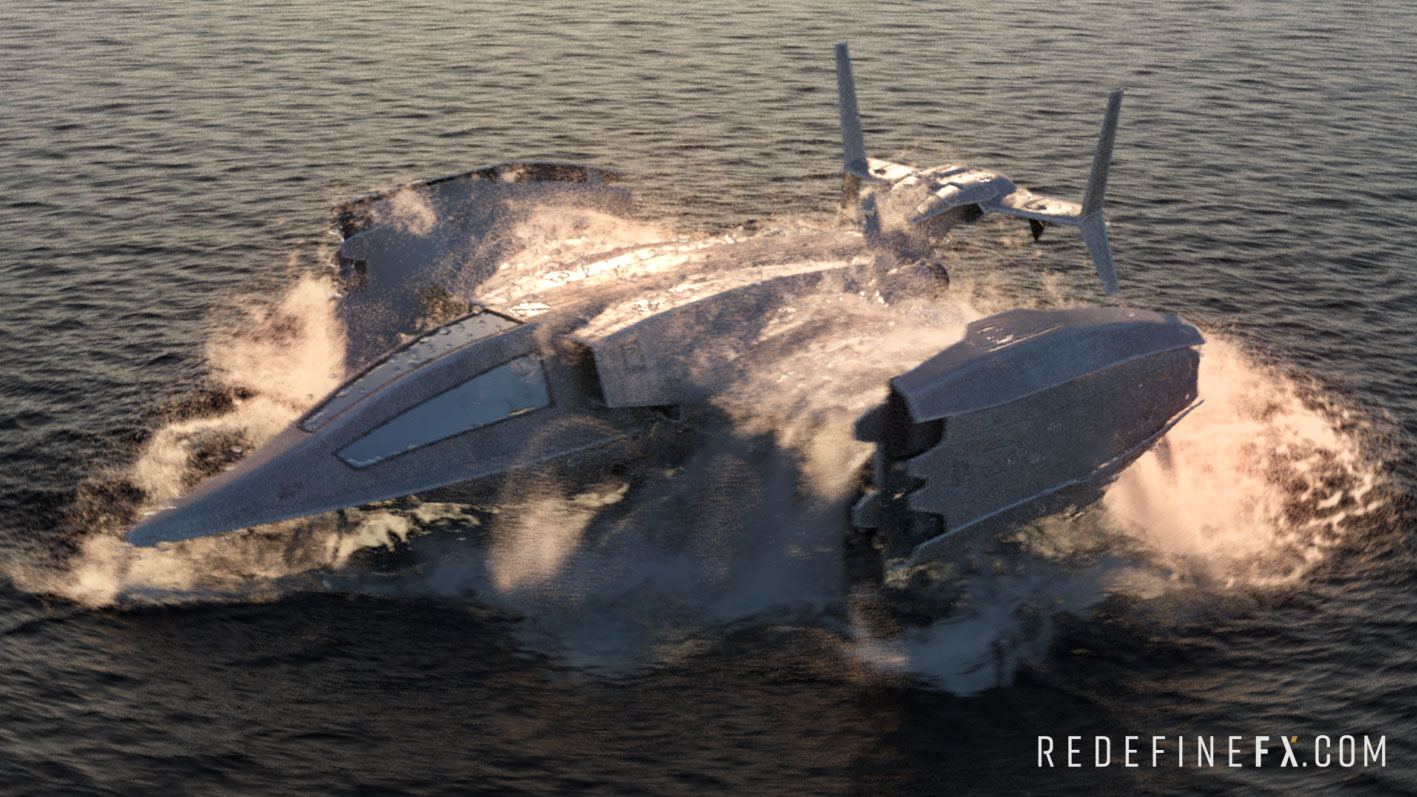 Frequently Asked Questions
When does the course start and finish?
This is a completely self-paced online course. I've made the lessons bite-sized so you can make progress every day without feeling overwhelmed.
How long do I have access to the course?
How does lifetime access sound? After enrolling, you have unlimited access to this course for as long as you like - across any and all devices you own.
I haven't upgraded to Phoenix FD 4 yet, can I still follow?
Great question. The answer is YES, this entire course is backwards compatible all the way to Phoenix FD 3.0 - just be aware that older versions might produce slightly different looking results.
Do I need a high-end PC to make these effects?
Contrary to popular belief, you don't need a high-end PC to run liquid simulations. A standard quad core machine with at least 16GB ram will be sufficient.
Are the project files included?
Yes. All of the project files are included so you can just open the file and look at my settings if at any point you're stuck. Or you can just straight up use them for commercial work. All good with me.
Are the 3D models included?
The seaplane model is included (because I modeled it myself), but I'm not allowed to resell the other 3D models, so the project files will contain a dummy object that you need to replace with your own model.
I use Maya, can I still follow?
Phoenix FD is available for both Maya and 3Ds Max. While this course is entirely 3Ds Max based, the general techniques and settings remain the same for both versions, and you can still follow in Maya.
What software do I need?
3Ds Max (free trial available), Phoenix FD (free trial available) and Vray (free trial available)
I'm completely new to all this, can I still follow?
While this is NOT a beginner course, I tried to keep everything as beginner-friendly as I could make it, however If you consider yourself an absolute beginner, I recommend you check out our beginner Phoenix FD course prior to taking this one.
Do I get a Certificate?
Yes! Upon completion of all lessons, you will automatically receive a unique Certificate of Completion.
Can I get an Invoice? (for my boss, taxes etc.)
Yes. You will automatically receive a receipt upon enrolling. If not, please email us through Teachable and we'll send it to you.
Can I watch this on my phone?
Yes. Just download the Teachable app.
Can I pay with PayPal / Apple Pay?
Yes and Yes.
BONUS LESSON #1: Statue Collapse into Ocean + Introduction to tyFlow

$47 VALUE. Get a brief introduction into the tyFlow Plugin (available for free) and use it to make a statue fracture and collapse into beach waves.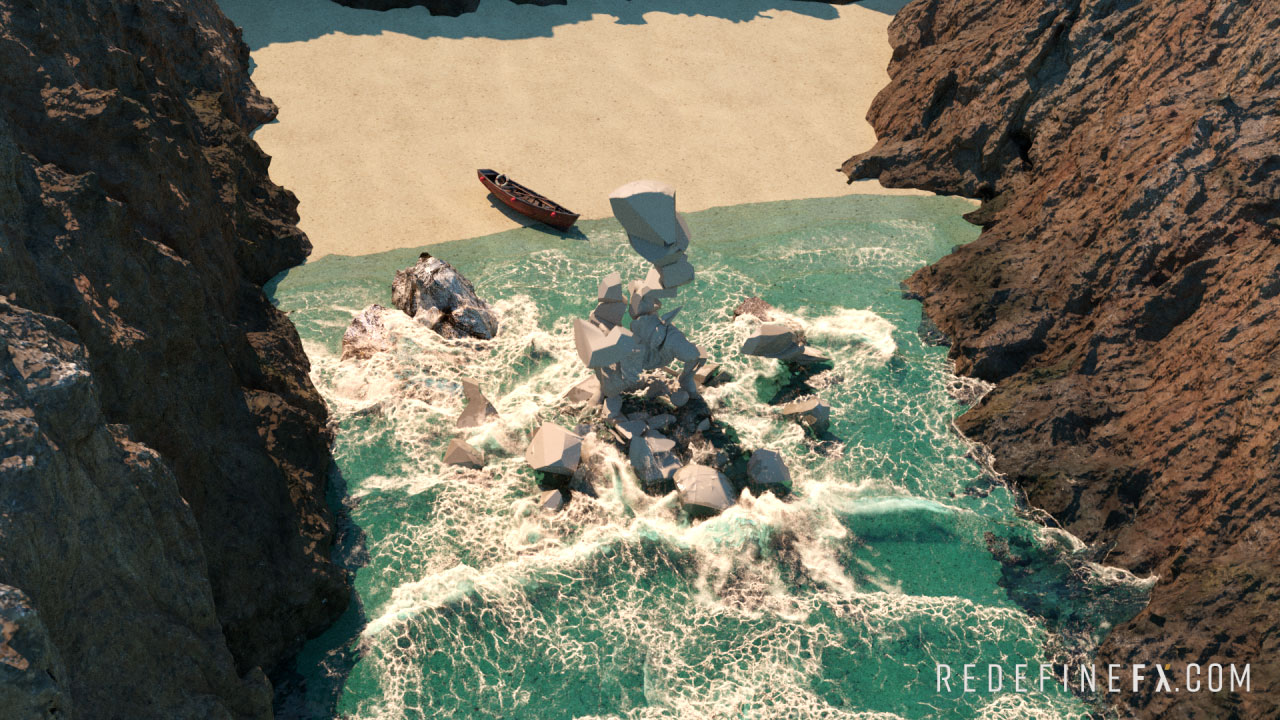 BONUS LESSON #2: Repulsive Force

$27 VALUE. Learn how to setup a force that pushes water away from your objects. So many possibilities with this technique, including engine thruster shockwaves, helicopter rotor wash and various force field effects.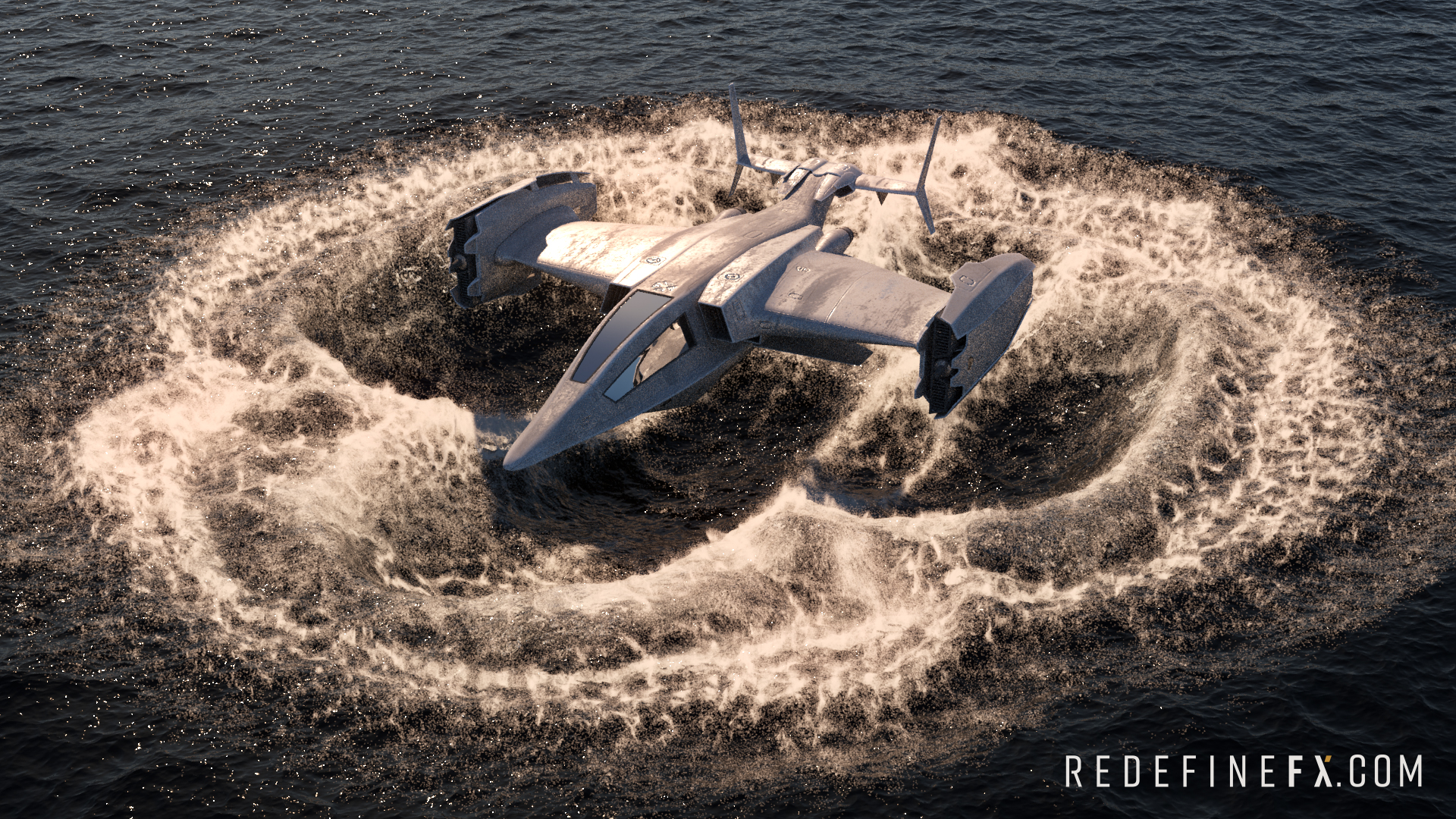 BONUS LESSON #3: Ocean Foam Caps

$27 VALUE. Go the extra 10% to make your ocean scenes stand out by adding realistic foam caps on crests of waves using the Phoenix FD Foam Texture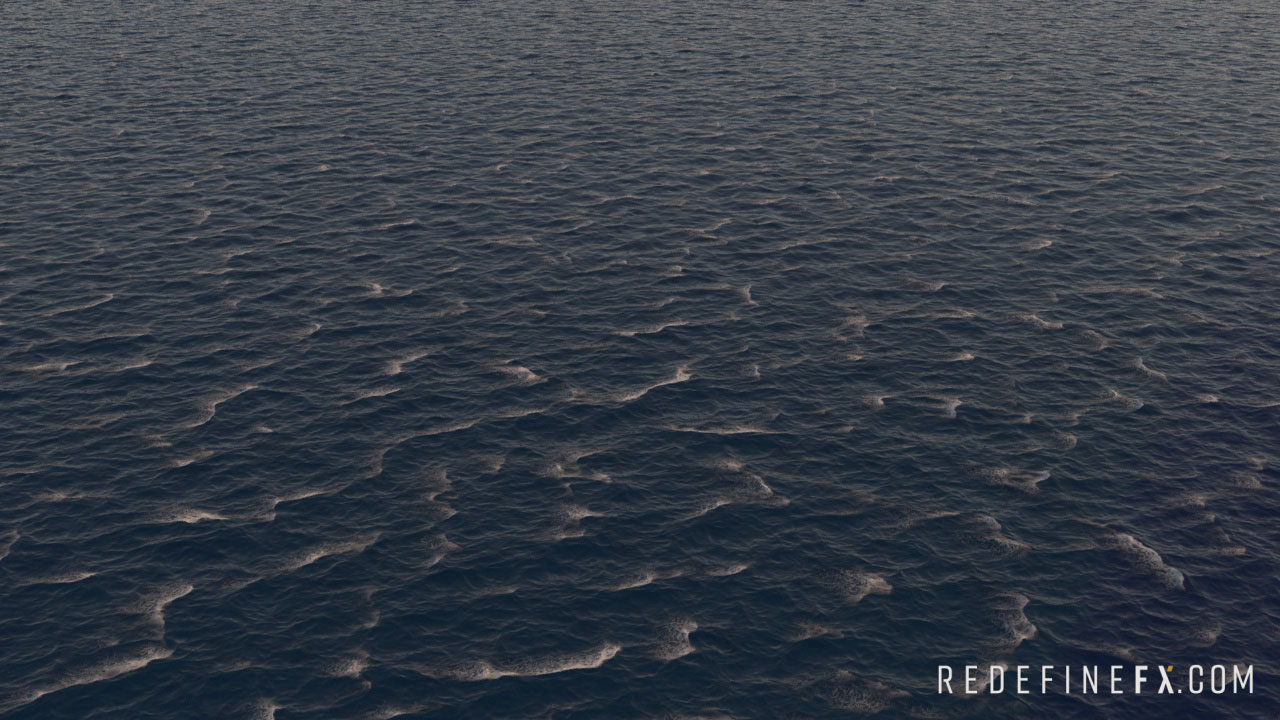 BONUS LESSON #4: Rocket Launch & Introduction to Fire & Smoke

$47 VALUE. Learn how to create a detailed rocket launch fire and smoke simulation that we'll combine with the missile shooting out of the ocean.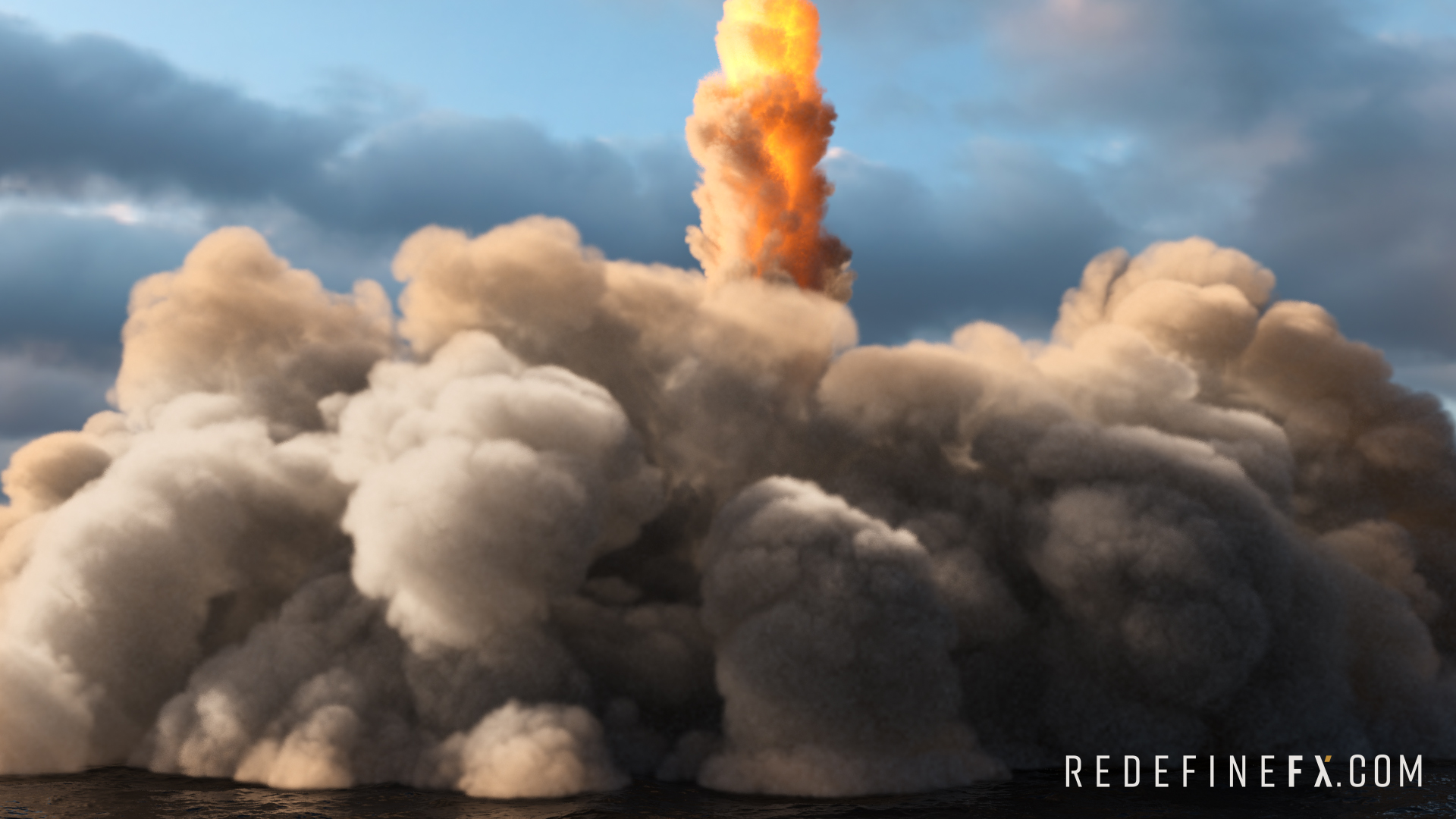 Skip months of figuring it out by yourself through trial and error. Make the investment & get real tangible results by the end of this weekend.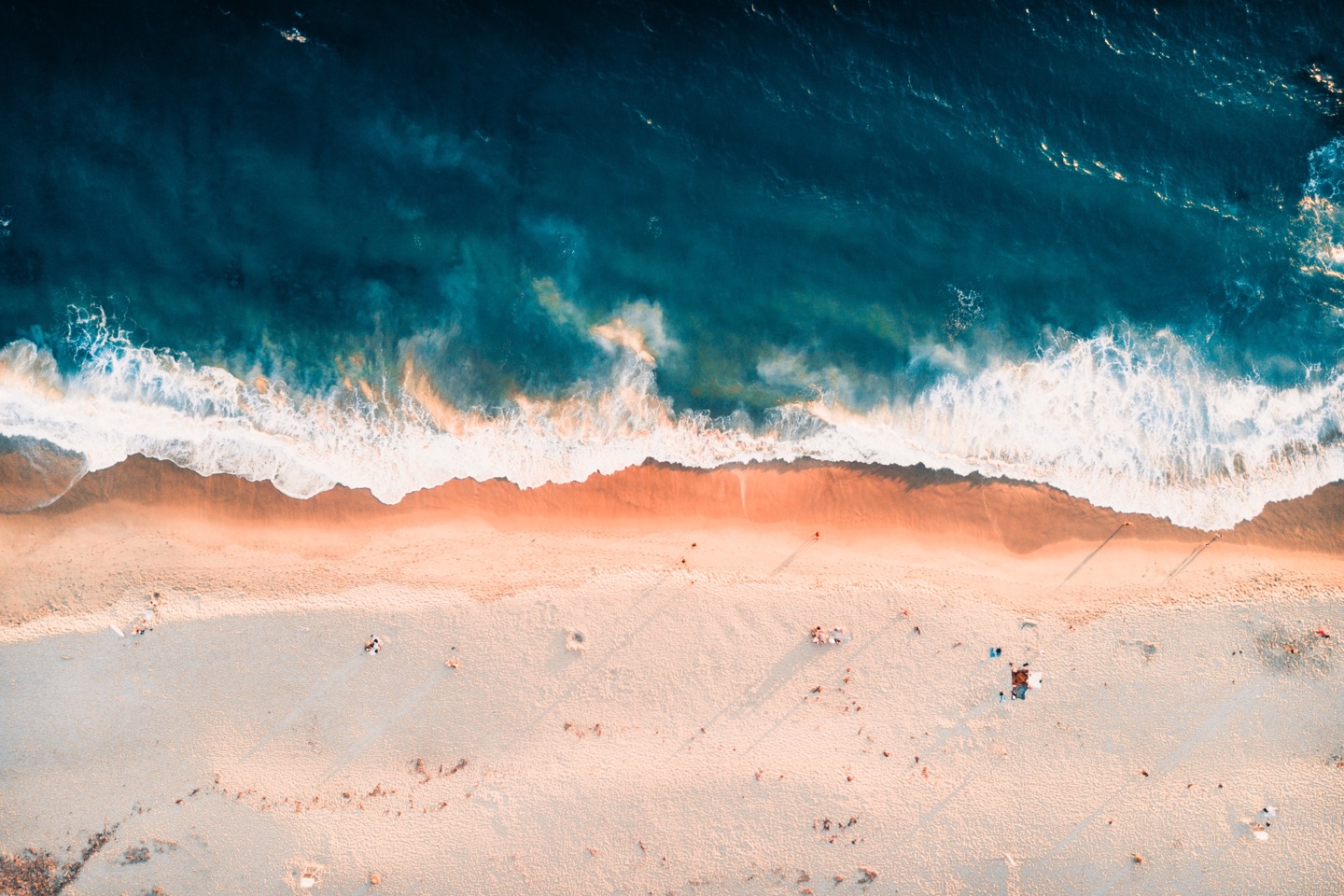 "Jesse really shows what all Phoenix is capable of. I'm considering a private lesson"
– Anselm von Seherr-Thoss, VFX Supervisor & CEO of Incendii VFX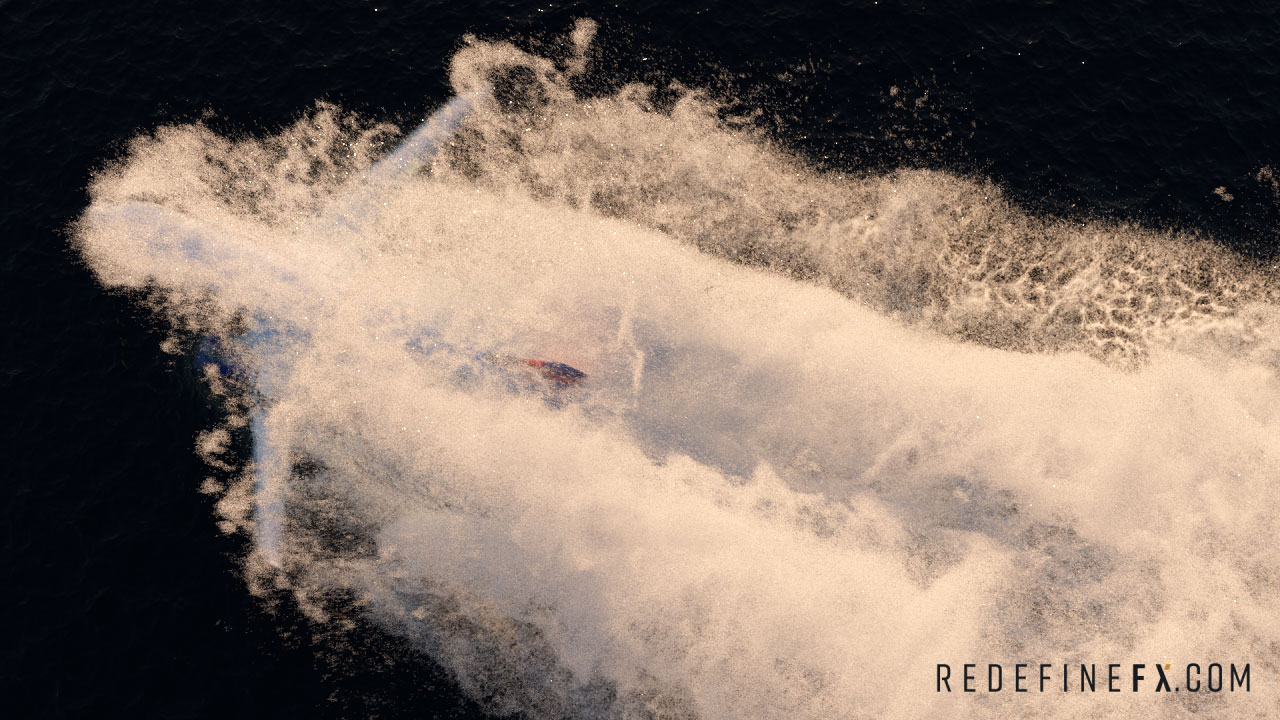 Imagine what having high-end work like this in your portfolio would do for your career. Acquiring this skillset is sure to take your work further and beyond, and open doors to opportunities that you might otherwise think were outside of your reach. All can tell you is this: This is VERY doable. If I could learn how to do this stuff, so can you. This course will get you going faster than you think.
This is a first-of-its-kind Phoenix FD course & the knowledge you walk away with will give you an instant edge over the competition. You can literally take what I'm teaching you and use it to book jobs worth 10-100x the price of this course.
Launch week pricing ($50 OFF) EXPIRES IN 7 DAYS (at midnight on Black Friday November 29th) and the price will increase to $297.